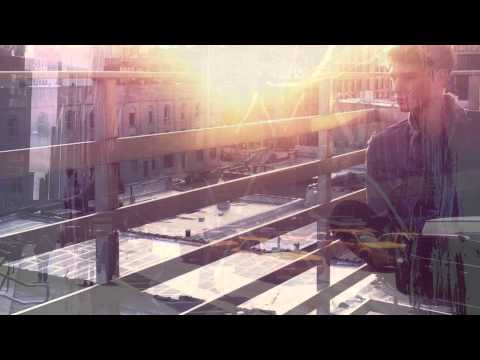 7 tags
Cab Ride, April 18th, 2013
My new video with Harper's Bazaar about finding a place within an ephemeral world. Featuring love and New York City. Please share. "In the third of his exclusive films for Bazaar, our roaming poet, filmmaker and model Max Wallis presents Cab Ride, April 18th 2013 all the way from New York. The film looks at trying to find a place within an ephemeral world and focuses on New York and...
The Next Big Thing Project - 10 Questions About...
Amy Key tagged me in the next big thing project, where writers talk about their new projects. You can read her responses here.   What is the working title of your book? The next one is called Jack Frost & the Swans. But that's a book of poetry for children and it's on its own little journey around publishers at the moment. My most recently funded book (by the Arts Council) is a...
The young British poet making waves on the... →
5 tags
A Film by Max Wallis in Association with Harpers... →
I made a poetry film for Harpers Bazaar about the fashion world. Hope you enjoy.
6 tags
We talk about marriage for the first time
while I edit a Google document; consider vowels in 'Amen'. The half rhyme with hymn. How long would it take to replace the words we have learnt? Those we have mumbled. Or else, redaction, how easy or hard would it be to rewrite time? The sine curve of our last year: like a squirrel that scurries across the wall. The flock of pigeons shooed. A basket of laundry chucked from a...
Interview: Beige Magazine
http://www.beigeuk.com/2012/09/interview-max-wallis/ Max Wallis is no stranger to Beige magazine; he featured in our Autumn issue as a model in our leading fashion story 'Until Forever Comes'. He is also a very talented writer, with his debut poetry pamphlet Modern Love being shortlisted for the prestigious Polari First Book Award. What was your inspiration for Modern Love? Honestly it kind of...
5 tags
Announcement
To celebrate that rather woop-woop Polari shortlisting I am giving away twenty copies of signed 'Modern Love's. Reblog this and follow me on Twitter and most of all, let me know whether you want one. I only have twenty at the moment to give away… https://twitter.com/maxrobertwallis
10 tags
Shortlisted for the Polari First Book Prize 2012
I've made it from the longlist to the shortlist. Find out who wins in November. xx http://www.thebookseller.com/news/four-indies-make-polari-prize-shortlist.html  Four independent presses have made the shortlist for the Polari First Book Prize, with the winner receiving a £1,000 prize for the first time. Indie presses Salt, Wandering Star Press, Limehouse Books and Flap are on the...
9 tags
from Jack Frost and the Swans - III
from Jack Frost and the Swans III The mist comes in like a stranger's hands and the trees are letters and the sky their paper and the roads are rivers and the cars their boulders and the houses are glass and the people their statues and the lakes are iced lochs and the fish their explorers and the fields are glaciers and the walls their ridges and the alleys are veins and the cobbles their...
1 tag
News Post
I've been commissioned to write two poems about youth for a book so that's why the poems haven't appeared here. I have another poem I'll upload later today to make up for it.
3 tags
11 tags
Leaving Lights
Leaving Lights after Roo Borson To board the train for London without any sleep. Just one suitcase limited by space: some skinny jeans, a vest, two pairs of pants clothes that later littered bins outside a Shoreditch flat. To do all this with busied eyes and a quiet smile. To do all this with no swag but a wad of cash in the wallet, a thrum in the chest, the tinny beat of a...
7 tags
New Poem: Minor Hours
Wake before bells fall when rain chatters at blinds and the haze of dawn is so thin you could slip through the light and press yourself against another world. Lie there and listen to the brook that gutters across the stones. Outside you know foxes gnaw at takeaways in bins. A cub perches on top of an Audi, blithely confused at an alarm wailing down the road. Hear drunken teenagers amble...
9 tags
8 tags
Boys By Girls - Model Story
Max Wallis (Models 1/Boss), model and poet and now explorer of the North, writes about his experience in Norway where he travelled to research polar darkness for a book he's writing. Read on for Max's account of his trip and some poems inspired by the journey.  After India Hobson photographed him last year, we were excited to work with Max again. Look out for our new editorial with...
5 tags
An Astronaut's Tears
I once saw an astronaut cry. His tears were opals floating around the fishbowl of his face. He told me the world was not enough for him, that home was the space station looking out at our seas. No boundaries for him as he unpicked galaxies with his telescope, planted the arc you'll take with you when you shoulder it out across the black, when life gets too much. @maxrobertwallis
Submitted.
7 tags
New Poem: Darkblind
I have left the blue land and its night-filled days. Don't look back to the mountain spine that hemmed me close. All of it is in the brain mental snapshots for my hippocampus. If I think hard enough, they will change the structure of my neurons, stimulated simultaneously they will be burned into my skull. For now, I leave the land. Retreat to a grey place cloaked in brown noise, light,...
quecheque asked: I am 18 and have been writing (poetry, songs, stories, rich desciptions etc) for a few years. I am not sure what I want to do with my life but I think writing will always play a large role in it. Is there anything you wish some one told you about the writing profession or do you, yourself have any advice for a young (and possibly aspiring) poet/writer? Thanks ! :)
9 tags
Grøtfjord, Tromsø, Norway
Here, before ice floes stall the coast, the beach is stationary, except for the slow lap of waves, as they wipe the foreshore and back and turn to ice. That dull strata impossibly thin, like wafer or the layers between you and me: veils I could grab you through. Satellites and instant-time, phone calls from city to wilds. We are like this place. The wind doesn't rise. Just a...
7 tags
New Poem: Small Expectations
When Harrods opened England's first escalator passengers were given a small glass of brandy at the top to calm them after their 'ordeal'. It's funny, these expectations. Like three years of Physics classes, two different teachers, as I peered over the textbook at your face against a diagram of the sun. Those shy days, totally aware of each other's movements; how many...
Anonymous asked: DON'T COOK WITH LURPAK LIGHT! It's for spreading!
5 tags
New Poem: Making Chicken Liver Pâté for Three
Chopped up livers never looked appetising yet here I am cutting them into chunks to sauté with some butter. Sort of like how the idea of a relationship split three ways could never work. High risk/high gain, this notion of liver toxicity. Four cloves of garlic, crushed; snipped chives; two sploshes of Armagnac; a dollop of Lurpak light and an onion all fried together with chillis and...
8 tags
New Poem: Blue Hours
I could press through the screen, zoom in, step through pixels to be close to snow again. Back awhile with nothing but the open mouth of silence, snapping with the humming wind. Look up, see the dark light of sky, the cloudless yawn of the world. These blue hours where everything turns, dyed by light, by dark, by the moon. @maxrobertwallis
7 tags
5 tags
6 tags
New Poem: Vanishing Point
for T We meet tonight in a friend's face, who's hardly there, caught in himself. One arm latched on the bar. His eyes seal's eyes, swimming in the dim pool of his sockets. Almost calm, struggling to line up his limbs. He tells us the same ten stories: the American, a seven-foot tranny, the night in Dalston alone; that missed plane, brown crumbs, a sniff, two thumbs ...
9 tags
Anonymous asked: You are so perfect.
10 tags